Good afternoon dear friends!
My darling Aunt Jean
Just in from a decluttering and deep cleaning job.
Oh my - I live for this stuff - I swear.
It's my most favorite thing to see a mess get cleaned up, organized, and have the homeowner happy.
And don't even get me started on how much I love throwing things away.
I know what an incredible feeling it is to feel that you've got things 'under control' in the house.
I want to share the love.
: -)
Today I awoke to feathers lying about.
My heart is heavy, and the general tone of the coop today is one of bereavement.
Two fallen hens.
I suppose the blasted varmits are stirring again now that the temps have risen.
It's been a while since I've had a loss, but I never get used to it, or take it lightly.
It just upset me so, that the poor gals endured the Epic Winter of 2013/14 only to be slaughtered when the weather finally started changing.
Life is just too freaking cruel at times.
I'm not entirely sure - but I would suppose that the pecking order may need to be re-established somewhat. I did notice Lord Grantham being a bit skittish this morning.
They are all on edge.
In other news - I'm still clean of the demon sugar.
Amen.
Anyhow - today I wanted to tell you the story of Mother Wilma.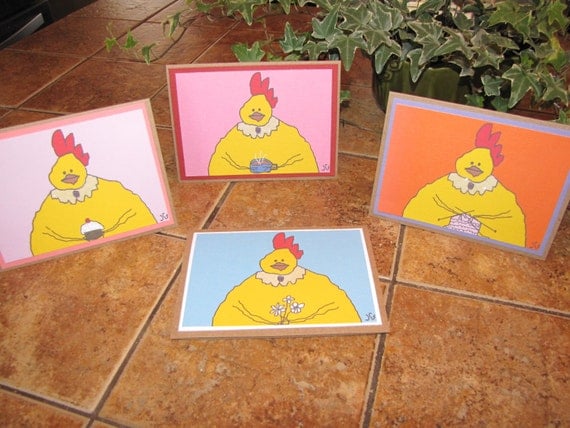 My mother Irene had four sisters. They were all very close - Gladys, Jean, Pauline and Fran.
After my mother's passing, I became extremely close with my Aunt Jean. Wilma Imogene, to be precise.
Aunt Jean and Aunt Gladys
I adored my Aunt Jean, and regretted that I didn't become close to her sooner - I was a little carbon copy of her. We both loved to cook, bake, garden, knit, sew - you name it - she loved it. She was also the type of person that just seemed that she had all the time in the world. No matter when you'd visit or call - she was just very present with you. You never felt rushed - you never felt that you were an imposition - it was as if she had been waiting for you all along - and you were her sole focus.
May I learn that lesson.
The woman could turn out a biscuit that would literally hover over the bread basket. So light - so tender. All without a recipe, just by feel.
When she fried chicken, you were in for a treat. She'd literally put a chair in front of the stove and tend that bird - turning it over and over - putting the lid on - taking the lid off. I never tasted anything like it.
Her pie crusts? Ridiculous.
She gardened her heart out - and she was utterly heartbroken to finally have to give it up in her later years.
My love for her ran deep - and she was in Missouri, so I traveled there just as often as life would allow. We became very close and I loved that I could see traces of my mother in her eyes, her hands and her smile. What a comfort it was.
I wanted to call her mom - but felt that well - maybe that was TOO much - and honestly - I do have such a tendency to be TOO much - so I called her jokingly 'Mother Wilma'.
She absolutely hated it - but it stuck!
I think it has a great ring to it, and I'm smiling now as I type this - remembering her beautiful spirit.
She laughed with her whole body.
The day she passed, I literally was on the road to Missouri within an hour. I told my manager that if I had a job when I got back I'd appreciate it, but if I didn't - I would understand.
I did by the way.
As my beloved cousin Jim and I were going through things, we came across a little notebook where she had written down how many eggs she'd gotten each day from her chickens.
Oh how I loved her.
So - when I first drew my cartoon chicken, it just seemed fitting to name her Mother Wilma.
You might not be able to see it on here - but there is a little "W" brooch on her collar.
If you'd like to purchase some Mother Wilma cards - click
here
I hope to have some new designs out soon - birthday cards and the like.
And lest ye think I forgot...the winner of the serum and a packet of Mother Wilma cards is....
Comment #8
Mari!
Congrats Mari!
Y'all come back now, ya hear?