I just cleaned my belly piercing - and Aaron (The BoyChild is my nephew - just clarifying)
cleaned his nose piercing, and it made me think of y'all.
Pictures tomorrow - Lord willing and the creek don't rise.
We are in the throes of decorating the house for Christmas, and squealing with each thing we unwrap.
"Remember this!?"
"Oh I love this one!"

Now, if'n we'd just get some snow.

Too much fun.
Soon we'll depart and get our customary Starbucks Peppermint Mocha and each find an ornament that we'll squeal over next year.
Two things, nay - three things I wanted to say today.
Wait - I think there's four.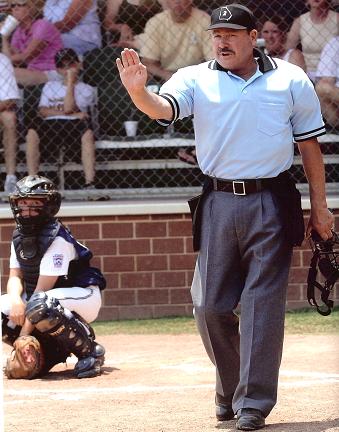 Umpire.
Did you know that word has haunted me for 24 hours.
It's the right word, isn't it?
It doesn't sound right.
I looked it up - and the definition is right.
It's still seeming wrong.
That's what you call the guy behind the batter that calls the balls, right?
Right.
?
The second thing I wanted to show you was the table that Glen just finished making for me out of 'reclaimed lumber'.
Actually - lumber I saw sticking out a dumpster last summer.
This beauty is 8' long and is going to make a lot of memorable meals.
Well, actually I will be making the meals - the table will just make them memorable.
After Christmas, I'll work on the porch again.
The chairs have to be painted, etc. etc.

I'm a great baker.
It's just a fact.
I'm sure you'll pick up some great tips!
And the final thang -
I'll be 50 in 50 days.
Today starts my birthday Random Acts of Kindness kickoff.
(another reason I wanted Aaron home today!)
For the next 50 days - I'll (or we'll) do a Random Act of Kindness each day.
Today - we are getting hot cocoa for all of the Salvation Army bell ringers in town.
Too much fun!
Until tomorrow - I bid you -
A squeal worthy day.